How events combined with a public holiday drive increased demand for airlines and the impact on fares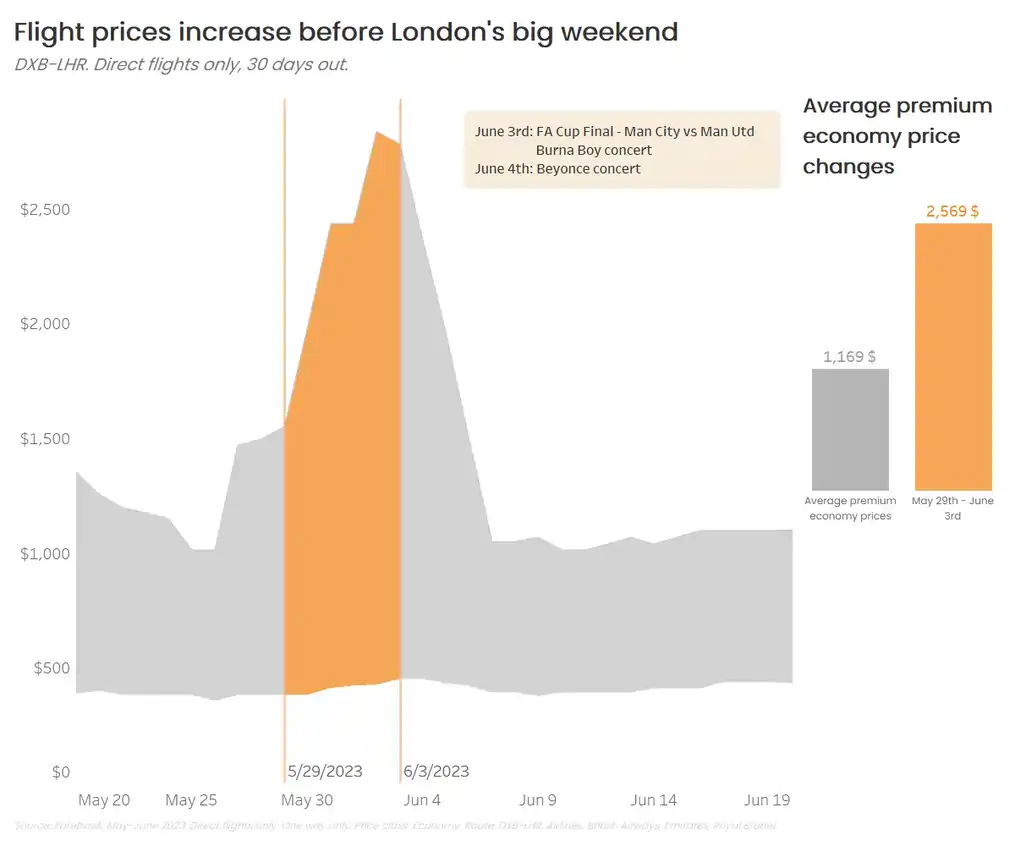 The air travel industry is highly dependent on events and public holidays, which can significantly impact airline demand. Large international sporting events and stadium concerts can attract tens of thousands of travelers, creating a profound effect on airline revenue. This impact is amplified when major live events coincide with a public holiday, as demonstrated by our recent analysis of the fare impact on the popular route between Dubai and London Heathrow.
Dubai is a popular work destination for many British expats, and the UK Bank holidays, which provide an additional work-free day for friends and family, are a popular time to travel. However, the additional demand during these peak periods can cause a significant increase in airfares, with premium economy seats experiencing a striking 75% spike in prices between May 29 and June 3, only to fall back to more consistent rates.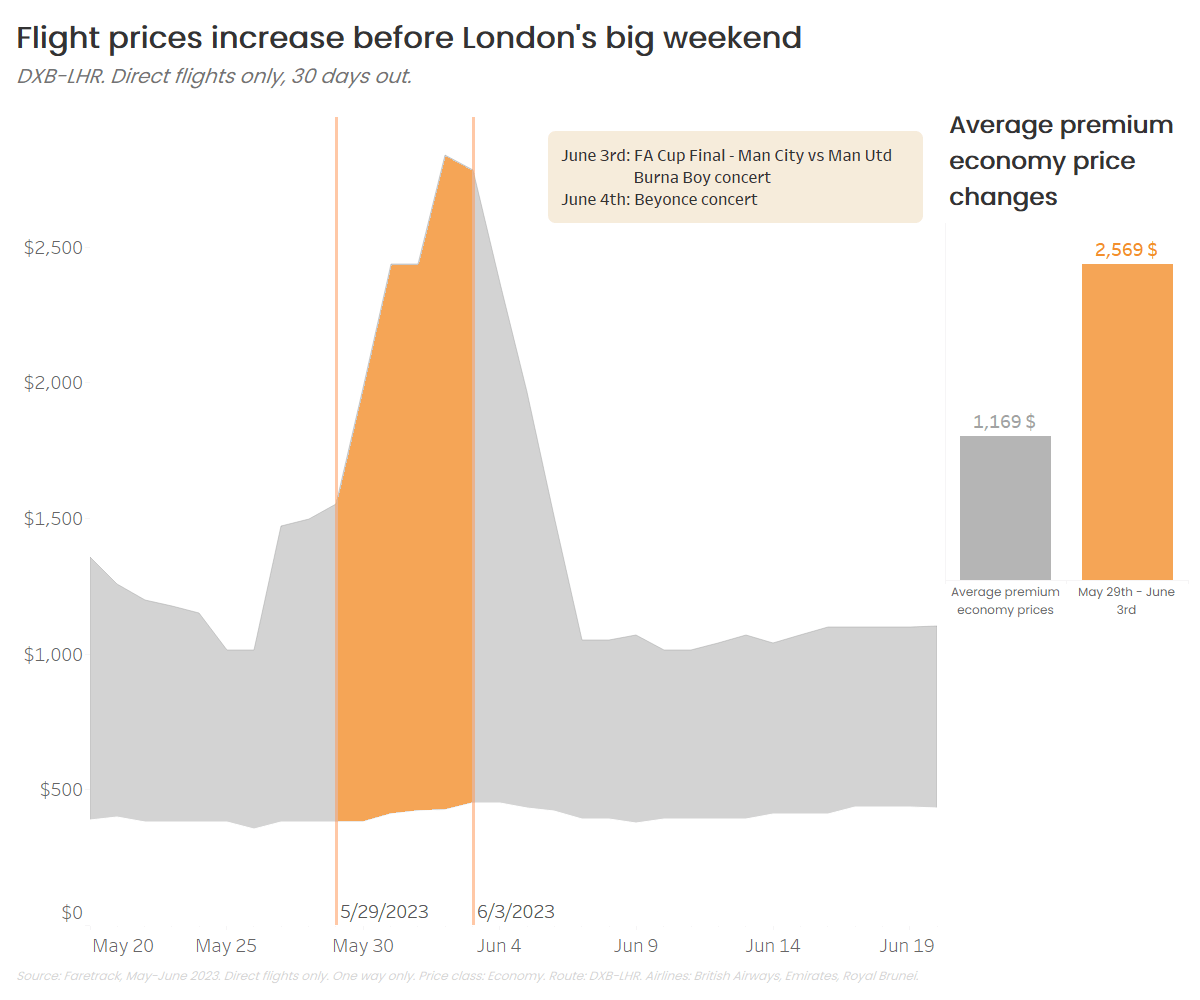 This fare increase is driven by two major factors: the UK public holiday, which motivates Dubai-based British workers to travel back for the week, and several large-scale events taking place during the same period. These events include the FA Cup Final on June 3rd, with a clash between Manchester United and Manchester City at Wembley Stadium expected to attract 85,000 attendees, a large proportion of whom will be international travellers. On June 4, London hosts one of the world's largest music superstars, Beyoncé, with her concert at the Tottenham Hotspur ground expected to attract 63,000 attendees, many of whom will also be international travellers.
As experienced airline revenue management professionals know, demand for airline tickets will rise dramatically during holidays and peak periods. The convergence of large-scale events with significant overseas attendees creates a sharp peak in fares as airlines capitalize on the demand. Effective pricing strategies therefore require significant understanding of localized demand.
Accurate, and enhanced data for event-based demand is key. Being able to know what events are taking place, their scale and critically, audience demographics are how modern airlines are turning event insights into real competitive advantages.
FareTrack is able to help airlines predict demand spikes more confidently, with our events based localized demand data. For more information about this, any other FareTrack offering contact us here.