FareTrack Welcomes Mahesh Khanna as Business Development Director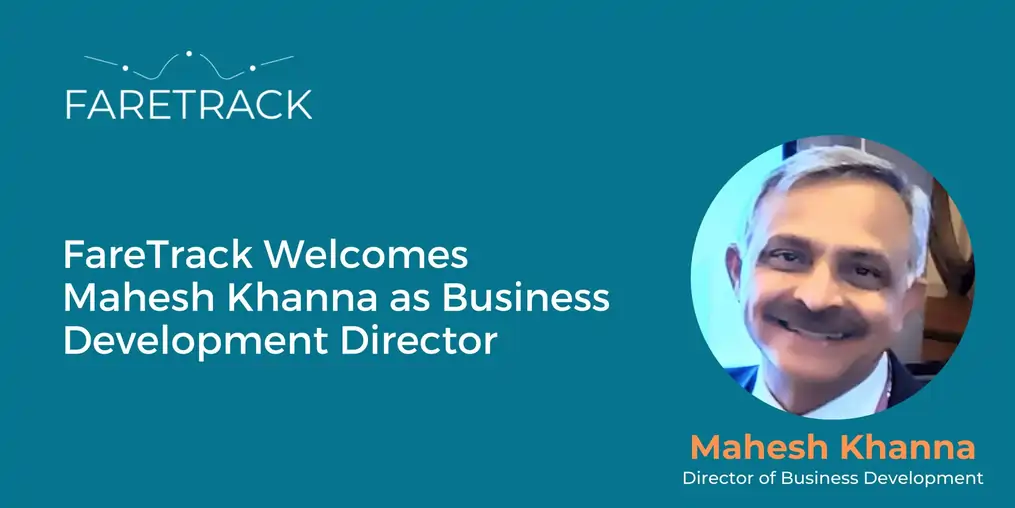 FareTrack, a leading provider of data intelligence solutions for the airline industry, is thrilled to announce the addition of Mahesh Khanna to their team as Business Development Director. With an extensive background in the travel sector, Mahesh brings a wealth of experience and expertise to further strengthen FareTrack's position in the market.
As a seasoned business development professional, Mahesh has made significant contributions to revenue management and pricing teams in various airlines by providing them with competitive airfare data and analytical solutions. His deep understanding of the air travel industry and his eagerness to share his knowledge have made him a trusted resource in the field. Mahesh has also successfully provided rate shopping solutions to car rental companies, online travel agencies (OTAs), vacation package providers, hotels, and cruise lines. Furthermore, he possesses valuable experience in revenue management solutions for vacation rental and short-term rental companies.
The FareTrack team is at the forefront of pioneering data intelligence solutions, dedicated to supporting modern airlines in an ever-evolving market. Their recently launched product, Optimize, is a game changer, providing unprecedented insights into competitive behavior. With its unparalleled flexibility of visualization and real-time fare intelligence, FareTrack empowers airlines to make data-driven decisions like never before.
ENDS
FareTrack, by Aggregate Intelligence is the complete data intelligence solution for airlines. At FareTrack, we're dedicated to empowering dynamic decision-making for airlines. Our cutting-edge technology and unparalleled commitment to accuracy and affordability make us the industry leader in supporting fare optimization through identifying market signals, visualization and data interpretation. Our real-time API provides fully scalable access to the most complete and reliable fare data available. And with our flexible, intuitive visualization platforms, you'll be able to unlock powerful insights and make data-driven pricing decisions with ease.
Visit www.faretrack.ai for more information, or contact porford@aggregateintelligence.com for all press enquiries.
Related posts