TARMAC and FareTrack Partner to Provide Enhanced Competitive Airfare Data Solutions for the Latin American Airline Industry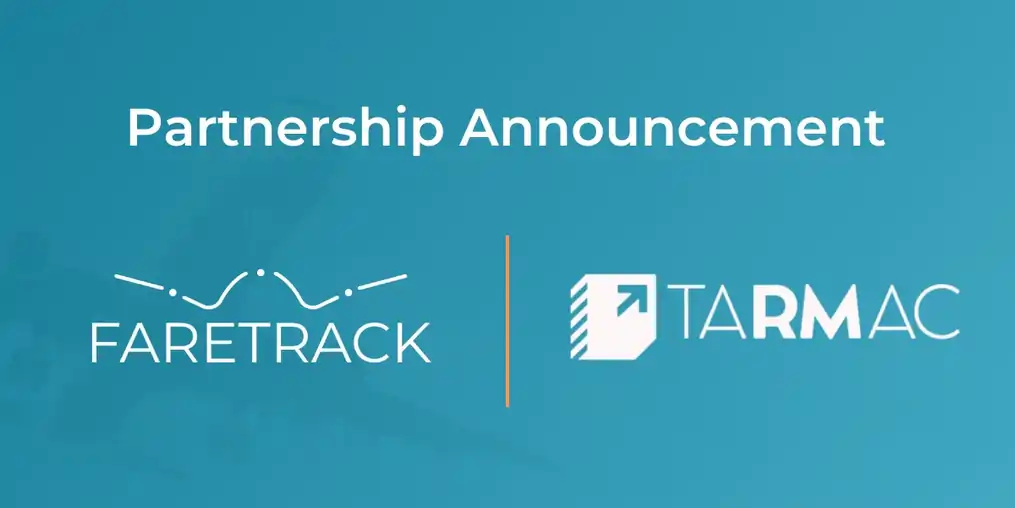 FareTrack, the Aggregate Intelligence owned data solution provider for the airline industry, and TARMAC, the leading provider of revenue management and pricing advisory services for the Latin American Airline industry, is excited to announce its partnership.
In a highly competitive and volatile aviation industry, access to accurate information is critical for airlines to optimize inventory and make revenue-impact decisions. Having multiple options for competitive fare data is essential for airlines to make informed decisions in such an environment. This partnership between FareTrack and TARMAC, will expand its portfolio of competitive airfare data solutions, empowering airlines to make more informed and dynamic decisions in real-time.
FareTrack's cutting-edge technology and unparalleled commitment to accuracy and affordability make it the industry leader in supporting fare optimization. Its real-time API provides fully scalable access to the most complete and reliable fare data available. With its flexible and intuitive visualization platforms, FareTrack's clients can unlock powerful insights and make data-driven pricing decisions with ease.
Commenting on the partnership, John Tilly, CEO of FareTrack, said, "We are dedicated to empowering dynamic decision-making for airlines. By teaming up with TARMAC, we can enhance the experience of our customers and prospects in Latin America by offering a combined delivery of products and services, resulting in added value for them."
With this strategic partnership, TARMAC and FareTrack aim to revolutionize the Latin American airline industry by providing airlines with an enhanced competitive airfare data portfolio, enabling them to make informed pricing decisions and optimize revenue.
Related posts